Welcome to the official website of the McGill Quidditch Club!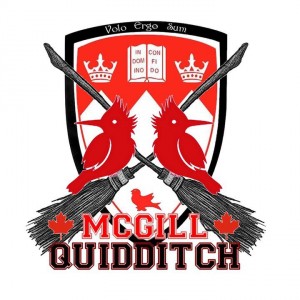 In 2005, a group of friends at Middlebury College founded a sport inspired by the Harry Potter series, and since then Quidditch has grown to be respected as a competitive and complex full-contact sport. Established in 2008, by the one and only Reid Robinson, the McGill Quidditch Team is the oldest competitive Quidditch team in Canada. The only co-ed sport offered at McGill, Quidditch is unlike any other sport you've seen.
Whether you want to play competitively or casually, or just watch the action, we'd love to see you at our next open practice! Make sure to like our Facebook page to stay up to date on any and all quidditch happenings at McGill!