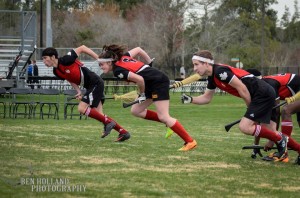 Interested in Quidditch? You've come to the right place! If you want to play quidditch competitively, come to our tryouts which are held every September. No previous experience is needed, just an enthusiastic attitude and a willingness to learn! We know quidditch is an intimidating sport for newcomers, but fear not! The McGill Quidditch Team schedules open practices at McGill before tryouts and throughout the year so you can get used to the sport before trying out, or just to give you an opportunity to play if you're not interested in playing competitively . Either way, we would love to see you on the pitch!
For more information, please visit our Facebook page or our Instagram where we post updates regarding tryout times and locations. If you have questions that you can't find the answer to, we would love to help! You can message us on Facebook or Instagram, email us at quidditchmcgill@gmail.com, or use the contact form on our website.
We hope to see you soon!
Peace, Love, Quidditch.